Wondering how you can make a difference for your business this Christmas shopping season?
With online shopping nowadays being pretty much the norm, e-stores will experience a huge increase in traffic around Christmas and New Year as people storm to buy gifts.
This is an amazing opportunity to really tap into the potential of this surge in traffic; make an impression on existing customers, captivate new customers and ultimately increase sales.
The perfect tool for achieving this goal is your loyalty program. It's designed to engage your customers in fun and valuable ways, it gives back to them and most importantly, makes them feel special and belonging to your carefully built and managed community.
If you aren't offering a loyalty program to your customers by now, check out some of the valuable benefits of offering a customer loyalty program.
In this post, we're sharing some creative ways you can use your loyalty program to really boost engagement and sales during the Christmas shopping season.
Enjoy.
In this post:
Run bonus point events

Offer special rewards for a limited time

Customize the referral rewards

Offer VIP Experiences

Offer special discounts to selected products

Help customers find the perfect gift
7. Create a Christmas Rewards Bazaar
Run Bonus Point Events
Bonus point events are a great way to really engage your existing customers and incentivize them to buy from you. Points have an amazing effect on people; they're assets customers keep in your store and can use when they want to obtain a reward and apply it towards their next purchase at your store. Bonus points events get customers closer to these rewards; they can achieve them faster and thus be motivated to place their next order sooner, increasing the frequency of buying at your store.
Bonus points events are also great for attracting new customers, especially in highly competitive industries. If your competitors don't offer a loyalty program, or offer a poorly structured program that customers don't really find valuable, the choice where to shop becomes that much easier to make.
How to structure a bonus point event?
There are 2 important elements to consider when structuring a bonus point event:
Are all orders going to be eligible to receive bonus points or just certain products or categories of products?

How will you promote the event - it's super important to include your marketing team in this initiative to promote the program across all your channels: email campaigns, social media campaigns and even on your website. Ideally, promotion would start a week or 2 before the actual event.
Here are some great examples you can check: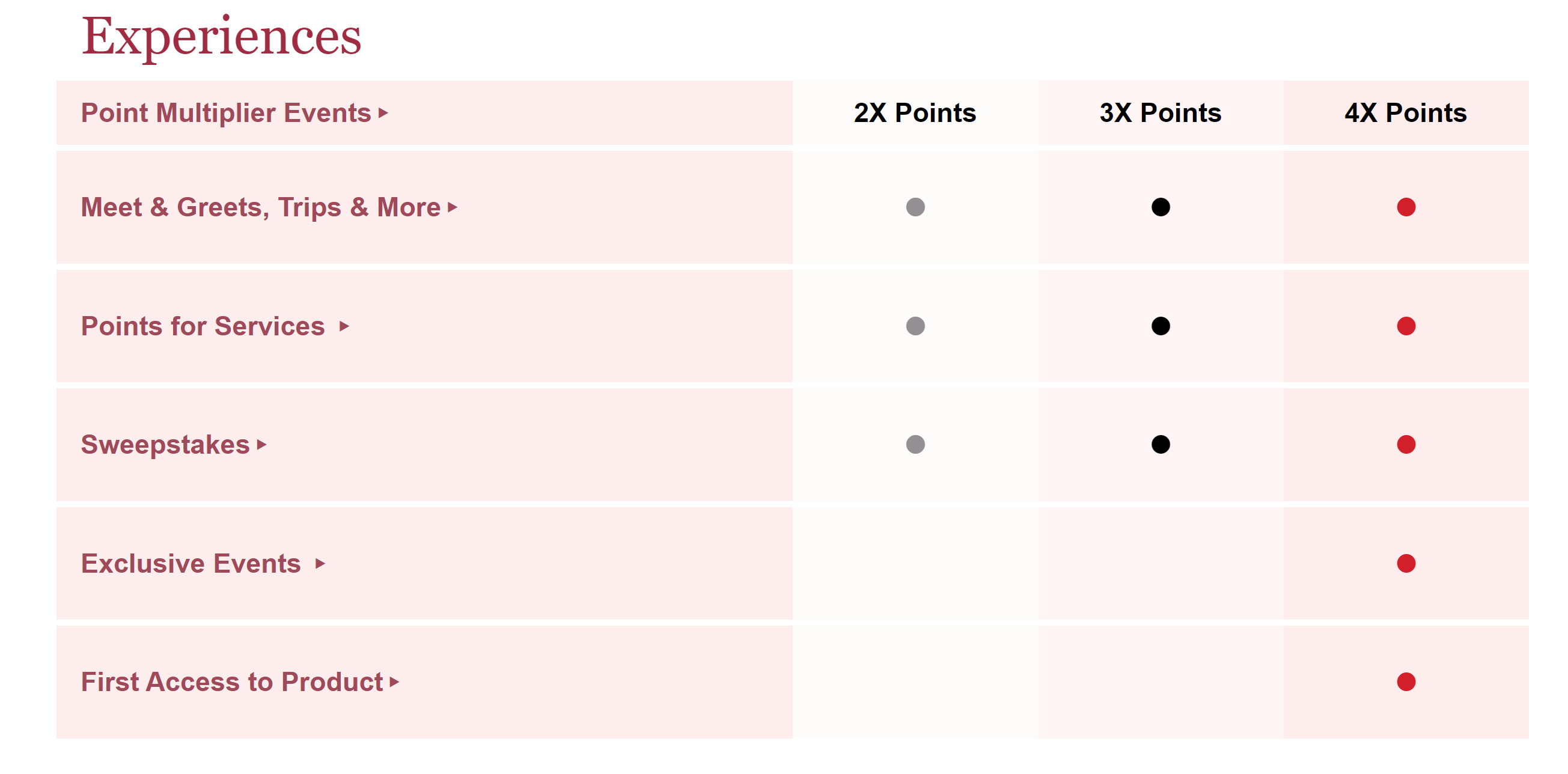 Sephora does regular point multiplier events and they do this on selected products or categories of products. Their events also apply to the 3 VIP tiers, making the purchase even more valuable if you're in the higher tiers of their program.
Steal this idea with Lootly:
If you're using Lootly, you can run Bonus point events this Christmas season just like Sephora does. You simply need to define the multiplier, the time frame during which the campaign will run and add any conditions such as product or category restrictions if you wish to boost sales of a specific item at your store.
Try it out here.
Offer special rewards for a limited time
It is imperative for your customers to want to spend their points at your store. However, if you're not offering really attractive rewards, they won't be very motivated to do this. It won't be very valuable to them.
To avoid this, you should always do research before you structure your offer; what will really make your customers want to spend those points? This research will also give you ideas of what they appreciate and expect from you as a business. This can be merchandise, a donation to their favorite charity or organization, an invitation to your special events, anything really.
So you can use this information to offer a special reward during the Christmas shopping season - something unique that people will love and it will help strengthen their relationship with your brand.
How to do this in Lootly
You can configure any reward you want to; whether this be a discount code, a free product or shipping reward or even a custom reward ( if you want to offer the option for people to donate to a specific cause) and simply add an expiration date of the reward.
Next is of course the promotion of your limited time offer - make sure you email customers and spread the word across all other communication channels.
Customize the referral rewards
If customers are really enjoying your offers, why not incentivize them even further with referral rewards? Give them a great reason to share your brand with friends and family and bring new customers to your store.
If you're already doing a referral program, you can change your rewards to be more attractive and even more valuable to your customers. Keep in mind that Christmas shopping season means an increase in traffic to your store, so more opportunities to attract new, loyal customers.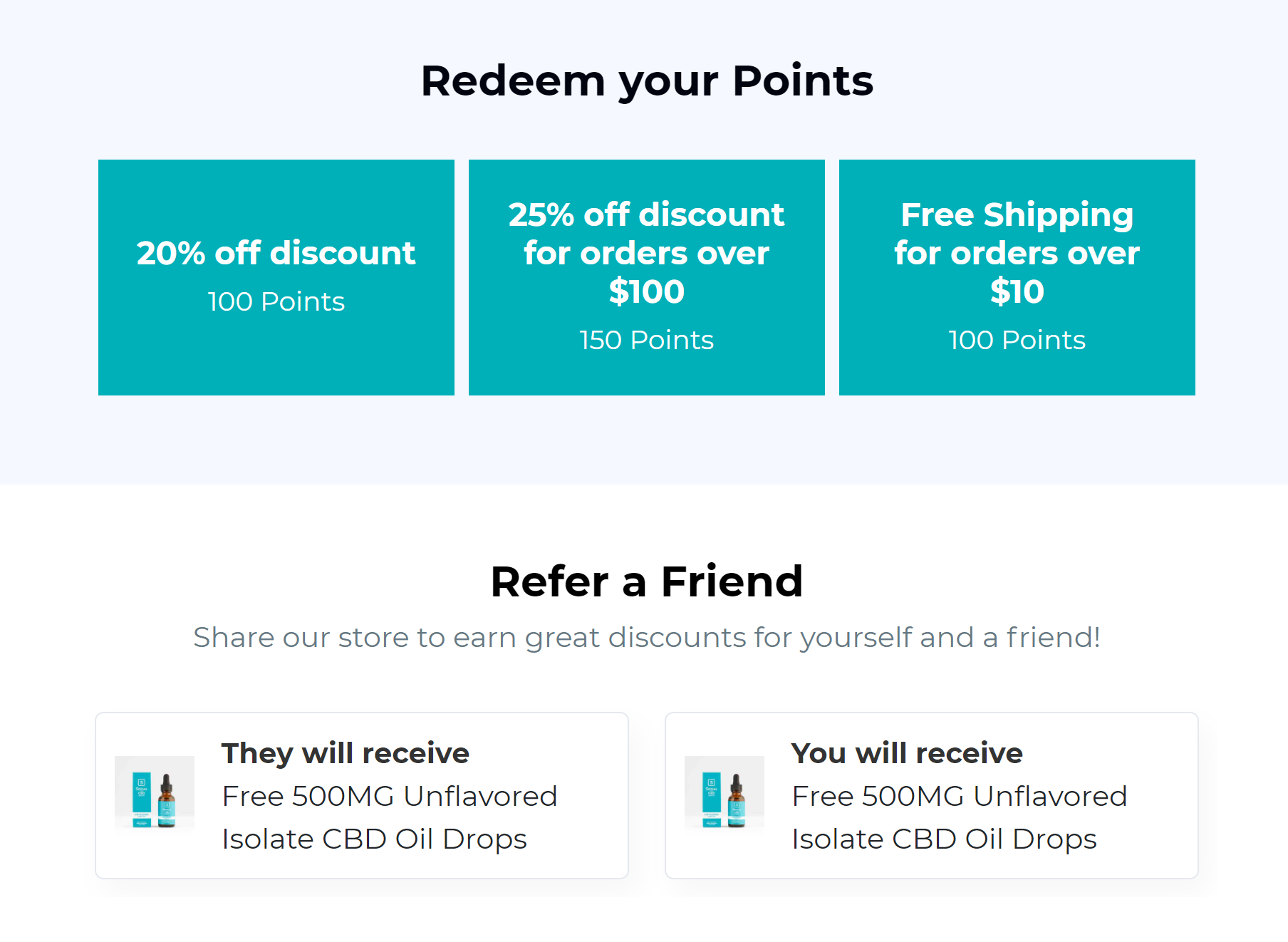 Offer VIP Experiences
Your most loyal customers should be treated like royalty. This is because these people engage the most with your brand, they adore your products and are truly loyal to you. You want to nurture that loyalty and also to show other customers how much your brand is invested into building and maintaining relationships with them.
This holiday season, treat your VIP customers with unique experiences - this can be anything from an invitation to an event, a call from an expert in your field, early access to sales events and much more.
Here're some cool examples you can check: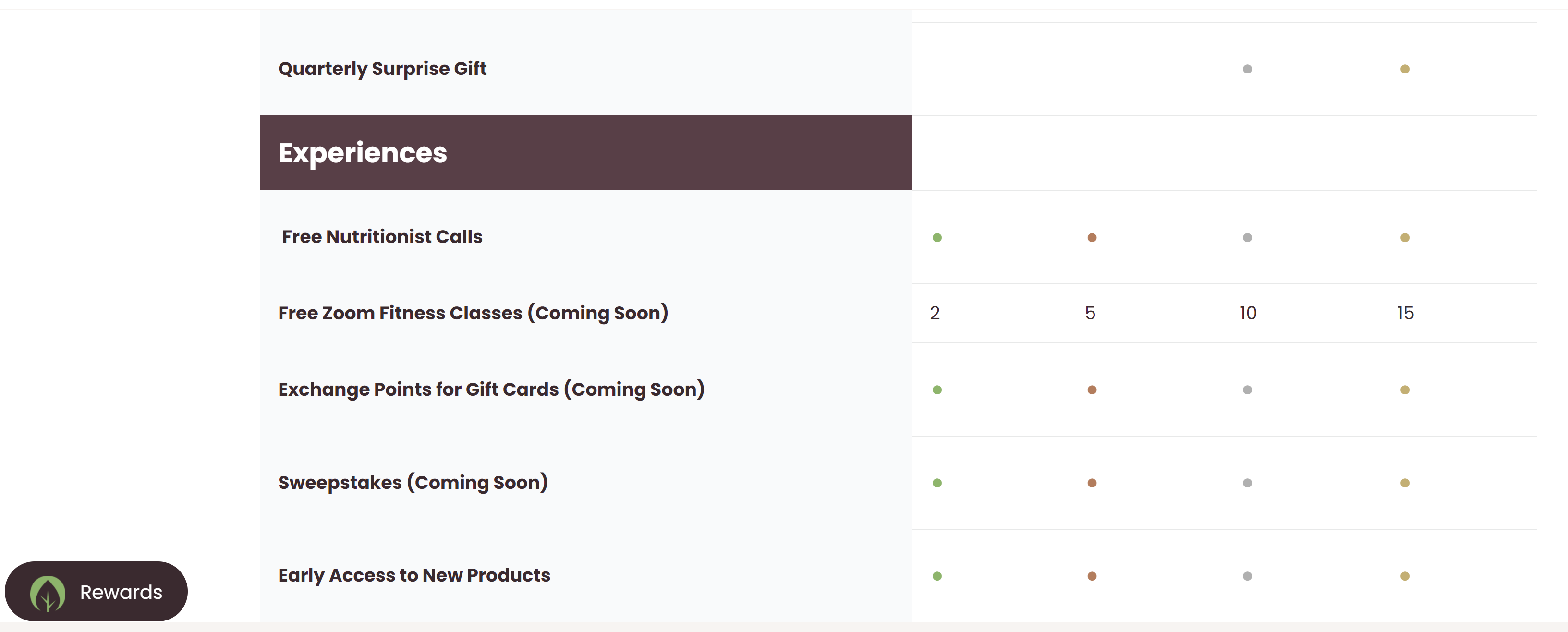 Another approach you can take when it comes to VIP experiences is run a paid VIP membership program. This is essentially a program for which customers would pay to get membership (this can be an annual charge for example)
The benefits for this program would be different from your ordinary membership offering. This is a great option for brands that do special offers often, offer classes, organized events or co-op experiences.

If you're using Lootly to run your loyalty program, you can now manage a paid membership program on top of your regular VIP program.
You can add all the cool types of benefits and of course customize them to fit the paid program offer. In addition, you can see all your customers who are part of this program.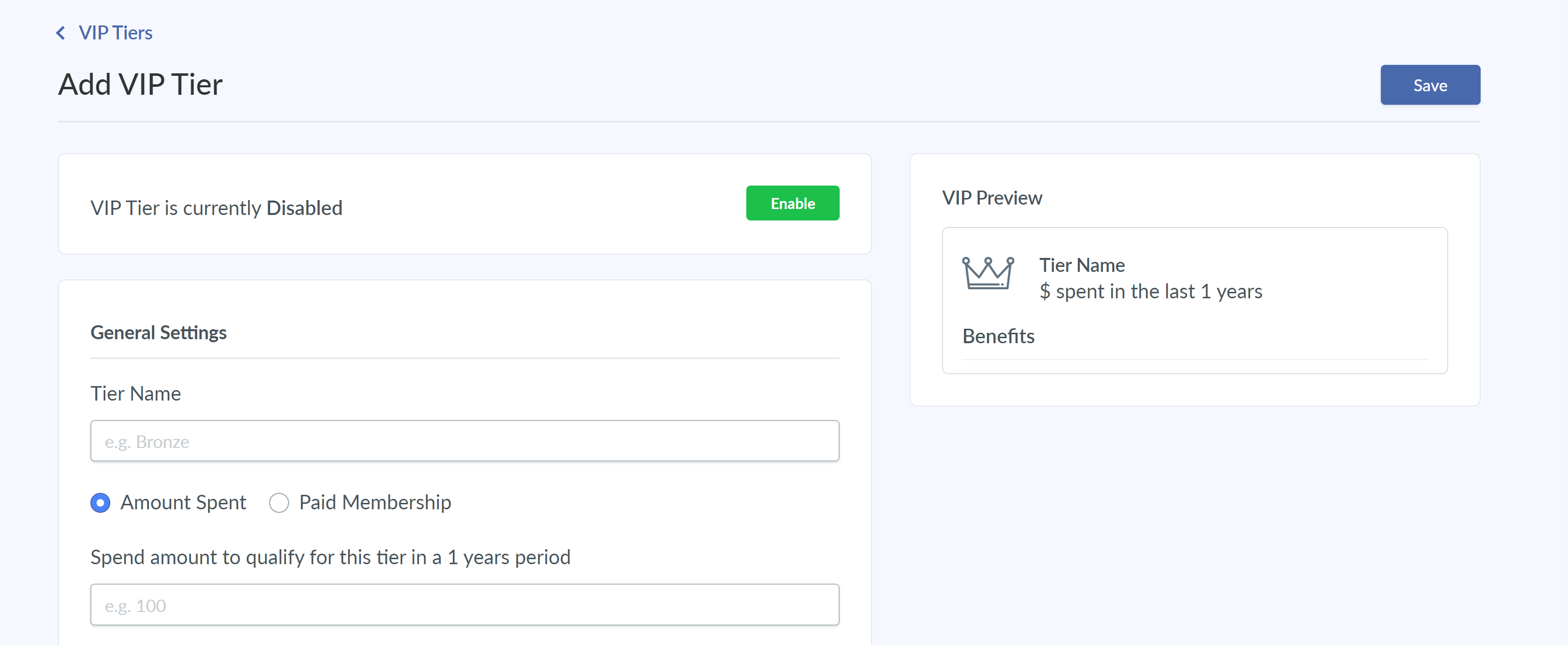 All you need to do is simply choose the Paid Membership option and configure the rest of the tier settings.
You can further promote this in your rewards program page, your website and of course, your communication channels to your customers.
Offer special discounts to selected products
Is there a special product in your offer that you know people love? Now is the time to offer a special discount for that product and make customers happy.
This is an interesting tactic you can deploy to achieve multiple goals.
Boost sales of a product you've been keeping in stock for a while - create the feeling of scarcity and add to your offer "only x left".

Promote new product by running a "limited quantity offer" and specifying that the first 100 customers to buy will enjoy the discount.
One of the most successful and appealing ways to offer special discounts on products is to create bundles as gift sets and offer a special discount on them.
The cosmetics brand Estee Lauder does this wonderfully: